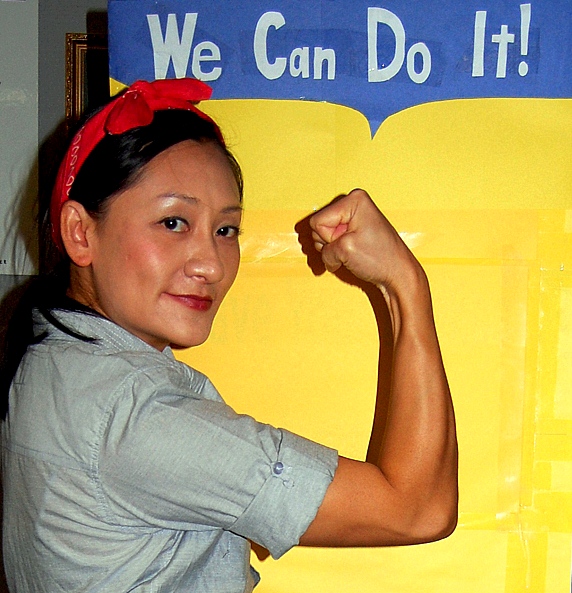 About Me
I am a pragmatic dreamer and a dreaming pragmatist. I like to solve problems. I like to coordinate, organize, arrange, manage, get shit done, and make magic happen.
I'm addicted to tech and the interwebs as tools for discovery, research, and productivity. I value authentic communication, genuine connection, and learning. I believe in taking calculated risks and in being decisive. I strive to live with intention, passion, and purpose.
Why Real Estate
For many years, I've helped my family back East manage their real estate transactions and rental properties. When I was a kid, I witnessed firsthand how home ownership allowed my immigrant parents to provide a safe and stable home for us. As I grew older and they acquired rental property, I saw how real estate generated additional income and created wealth. Ultimately, real estate facilitated and secured their retirement.

My parents "suggested" real estate as a career for me for a long while. After several years in various industries, I finally admitted that mom and dad were right after all!!! My personality and skills mesh well with navigating the twists and turns of a complex real estate ecosystem. As a former environmental engineer, marketing and communications specialist, project manager, and nonprofit techie, I bring a wealth of skills and knowledge, honed across multiple sectors and disciplines. Versatile, thorough, and responsive, I will be your strongest advocate in real estate.
About Keller Williams
We understand that buying or selling a home is more than just a transaction: it's a life-changing experience. That's why our team of highly-seasoned real estate professionals is dedicated to providing exceptional, personalized service for all of our clients. We take great pride in the relationships we build and always work relentlessly on the client's behalf to help them achieve their real estate goals.
Our team of experts represents the best and brightest in the industry, and we're always striving to lead the field in research, innovation, and consumer education. Today's buyers and sellers need a trusted resource that can guide them through the complex world of real estate. With our extensive knowledge and commitment to providing only the best and most timely information to our clients, we are your go-to source for real estate industry insight and advice.
Our Mission Statement
Our philosophy is simple: clients come first. We pledge to be in constant communication with our clients, keeping them fully informed throughout the entire buying or selling process. We believe that if you're not left with an amazing experience, we haven't done our job. We don't measure success through achievements or awards, but through the satisfaction of our clients.